One of the best places to watch the sun set for sure is in Rio de Janeiro. Choose one of the places below and contemplate this wonder of nature!
Arpoador Stone
The most famous and applauded sunset in Rio de Janeiro, for sure, is at Pedra do Arpoador, between Copacabana Fort and Ipanema Beach, Arpoador is one of the most famous spots on the city's waterfront. One of the favorite beaches of Rio de Janeiro and tourists due to the beauty of its landscape and the practice of surfing, it is 800m long.
The name of the place comes from the fact that in the past it was possible to harpoon whales near the coast. Certainly, it is the most beautiful place to enjoy the sea and the sunset! From Ipanema Beach Hostel, you can walk along the shore until you get there!
Mureta da Urca
You have probably heard about Mureta da Urca and the wonderful sunset, right? This is a program that you should definitely do when visiting the city. The short wall is nothing more than a low wall that is next to Guanabara Bay. Urca is in the southern part of the city, where it has one of the city's postcards, Pão de Açúcar! It is so famous for its simplicity, to grab a bottle of beer, a snack and have a happy hour with friends on the short wall enjoying the sunset!
You can go to the traditional Urca bar and order Siri patty, Prawn pastry, Codfish dumpling, Bean stew, Milanese shrimp, among others! The restaurant is delicious and very recognized in Rio de Janeiro.
Lagoa Rodrigo de Freitas
Nothing better than sitting on the lawn of Lagoa Rodrigo de Freitas and enjoying the sun setting with the view of Christ the Redeemer, right? From Ipanema Beach Hostel, you can walk to the lagoon, rent a bike or go jogging there! The climate is very pleasant and unites families, peace, nature and the best of all is that in addition to being incredibly beautiful tours, they are totally free and you can get there without making any trail! So, what is your favorite sunset in Rio de Janeiro?
Where to stay in Rio de Janeiro
The best place to stay is in the South Zone. We recommend the Ipanema Beach Hostel, in Ipanema and the location couldn't be better, on the block from Ipanema Beach – South Zone of the wonderful city – where you can watch the sunset up close most applauded in Brazil.
The hostel has shared rooms with twin beds and bunk beds (no triliche). Bathroom in the room with separate shower. Light, sockets and individual lockers for each bed.
But if you want privacy, you can choose a double room with single or double beds and a large private balcony. TV, minibar, AC, private bathroom, a balcony with a beautiful view.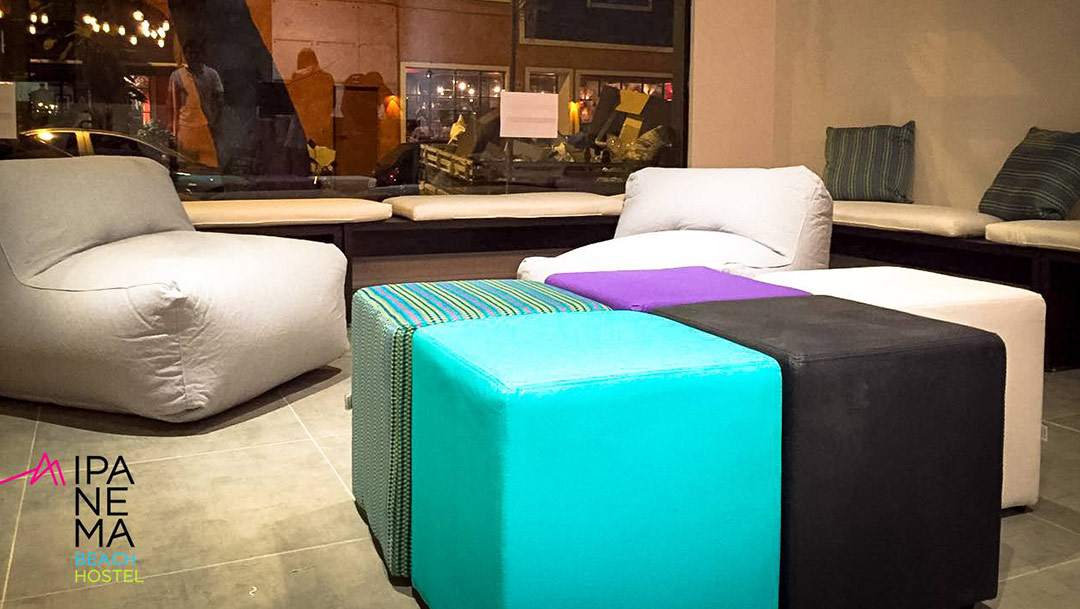 As a party hostel, it offers activities and parties, different experiences around the city of Rio and events at the hostel on weekends. And the best, CAIPIRINHA FREE, free open caipirinha bar every day at the bar from 8:00 pm to 8:30 pm. It is your opportunity to meet and meet people from all over the world.
Ipanema Beach Hostel offers transfer services and tours around Rio de Janeiro.
• Address: 37 Paul Redfern Street
• IPANEMA RIO DE JANEIRO CEP 22410-080
• http://hostelipanemabeach.com/
• Whatsapp https://web.whatsapp.com/send?phone=5521999572685