5 reasons to stay in Ipanema, Rio de Janeiro
When traveling, one of the primary factors in the quality of travel is where to stay. The best neighborhood in Rio de Janeiro is for sure Ipanema, as it is in the South Zone, close to several tourist spots and with a variety of attractions on site. We list some reasons for you to stay in the district of Garota de Ipanema, by Vinicius de Morais 😊
1 Ipanema Beach
Located in the south zone of Rio de Janeiro, Ipanema Beach is considered one of the most famous beaches in Brazil. With paradisiacal sea, kiosks, sports, many natural beauties and beautiful people, this is where the best hostel in Rio is located, the Ipanema Beach Hostel between stations 10 and 11, one block from the beach.
2 Lagoa Rodrigo de Freitas
Ipanema is just a few meters away from Lagoa Rodrigo de Freitas being one of the favorite places for those who live in Rio to run, walk, bike, picnic, yoga or simply rest. Perfect for doing water activities, renting bikes, pedal boats or quads.
3 Pedra do Arpoador
Ipanema is on the side of Pedra do Arpoador, the most famous sunset in the city! The beach is perfect for surfers and those who want to watch the sun go down at Morro dos Dois Irmãos. You can walk to the stone of Ipanema Beach Hostel!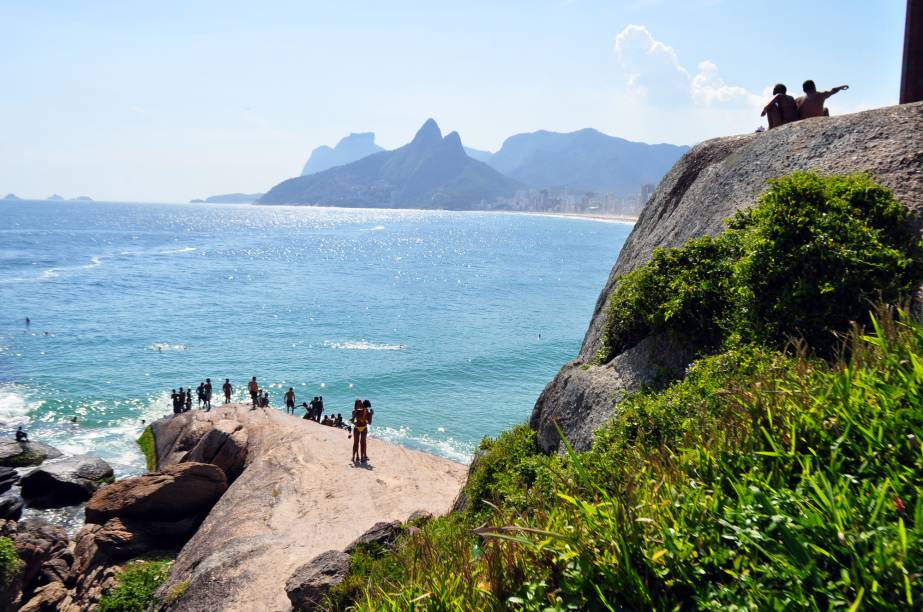 4 Bars and restaurants
Ipanema has a bohemian area with many bars and restaurants, as well as squares, shops, shopping. The neighborhood vibrates with good energy and happy people, being an excellent location, for being able to do everything on foot.
5 Best hostel in Rio de Janeiro
And finally, the best place to stay is the Ipanema Beach Hostel, in Ipanema and the location couldn't be better, on the block from Ipanema beach – South side of the wonderful city – where you can watch the sunset more applauded from Brazil.
The hostel has shared rooms with twin beds and bunk beds (no triliche). Bathroom in the room with separate shower. Light, sockets and individual lockers for each bed.
But if you want privacy, you can choose a double room with single or double beds and a large private balcony. TV, minibar, AC, private bathroom, a balcony with a beautiful view.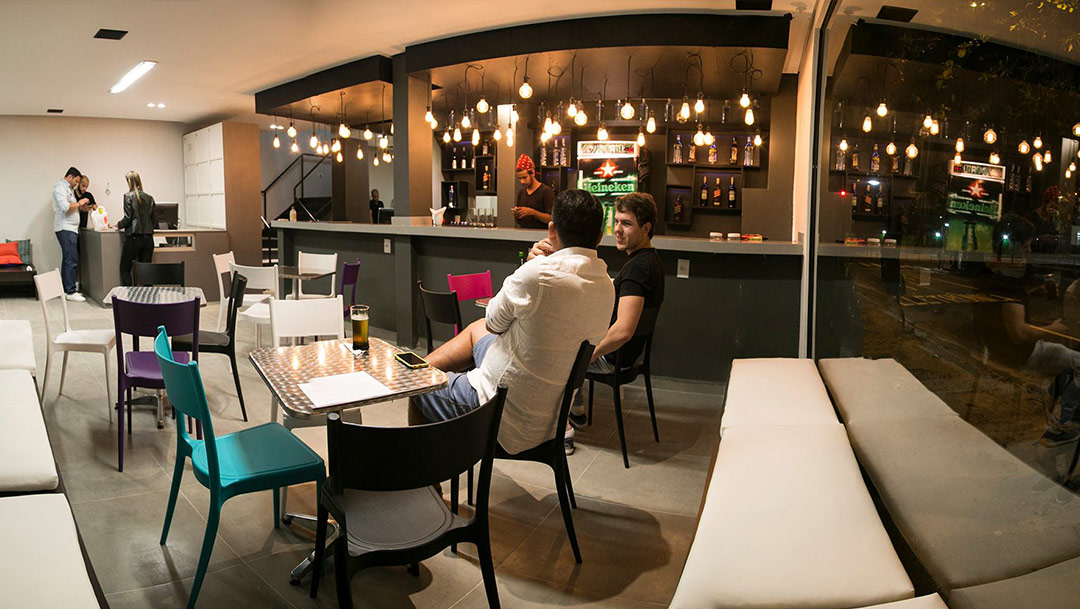 As a party hostel, it offers activities and parties, different experiences around the city of Rio and events at the hostel on weekends. And the best, CAIPIRINHA FREE, free open caipirinha bar every day at the bar from 8:00 pm to 8:30 pm. It is your opportunity to meet and meet people from all over the world.
Ipanema Beach Hostel offers transfer services and tours around Rio de Janeiro.
• Address: 37 Paul Redfern Street
• IPANEMA RIO DE JANEIRO CEP 22410-080
• http://hostelipanemabeach.com/
• Whatsapp https://web.whatsapp.com/send?phone=5521999572685